Metrics--Web and True ROI
---
What kinds of web metrics do WebAndNet customers experience?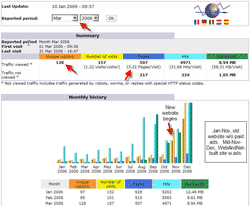 Figure 1 - Click to enlarge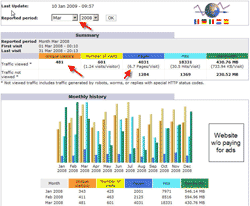 Figure 2 - Click to enlarge


(Figure 1) prior to WebAndNet-built website-- Mar 2006

AtillaErtan.com's prior website averaged approximately 105 visitors per month. In mid-November, WebAndNet created a new website and added a paid advertising program in December. By January of 2007 (not shown), the new website had over 2,480 visitors per month.

(Figure 2) March 2008, sixteen months after WebAndNet rebuilds site, in December 2006

March of 2008 had 481 visitors; without paid advertising; a 375% increase in sixteen months.


True ROI Return Metrics, including Time Investments
---
WebAndNet measures true metrics, including time investments and tradeoffs, as best as possible. A typical successful WebAndNet client will receive true financial returns anywhere from 300% to 1,000%, inclusive of time invested. Please ask us to show you this.

Ever heard how web returns metrics (and other advertising metrics) are frequently presented? For example, a retailer hires a web developer to build a web coupon service that replaces print coupons. The web coupon service cost $10,000, and 10,000 of the retailer's customers used it in the first year. The retailer had a traditional metric that measured each customer visit acquisition at $5, for a total of $50,000. The coupon's web builder then claims it achieved a 500% return in the first year. Really?
First consider the tradeoff. As the overwhelming numbers of web coupon users were prior print coupon users, the true returns here is predominantly the reduced coupon print costs.
Second, the web coupon build cost should include the retailer's time invested during the project.
Third, print coupons are troublesome to store and retrieve, thus frequently aren't redeemed, but still provide advertising. Web coupons are extremely easy to retrieve; whereby, a customer already planning to visit the retailer may now additionally retrieve a web coupon, causing an unnecessary discount. Thus true metrics on web coupons may be a minus return rather than a claimed 500% return.
WebAndNet measures true metrics, as best as possible. Ask us to help you calculate yours!